Help Your Child Own Their Future
A program for Young Adults to organize, plan, and achieve their future with confidence.
"The Project OTY experience helps you get ownership of your life, better understand yourself (behaviors, fears, etc.), build positive and productive habits, build connections around you, heighten mindfulness and gratitude, and become intentional about your life and set goals to make your dreams come true."
We empower young adults to
set themselves
up for
success
in three stages:
1. Build
Your child will enter an interactive and thought-provoking learning process designed to help accelerate the growth of personal leadership skills and behaviors (what companies are looking to hire for), while helping your child build their Roadmap (their organized plan for the future).
Your child will feel more organized, focused and confident.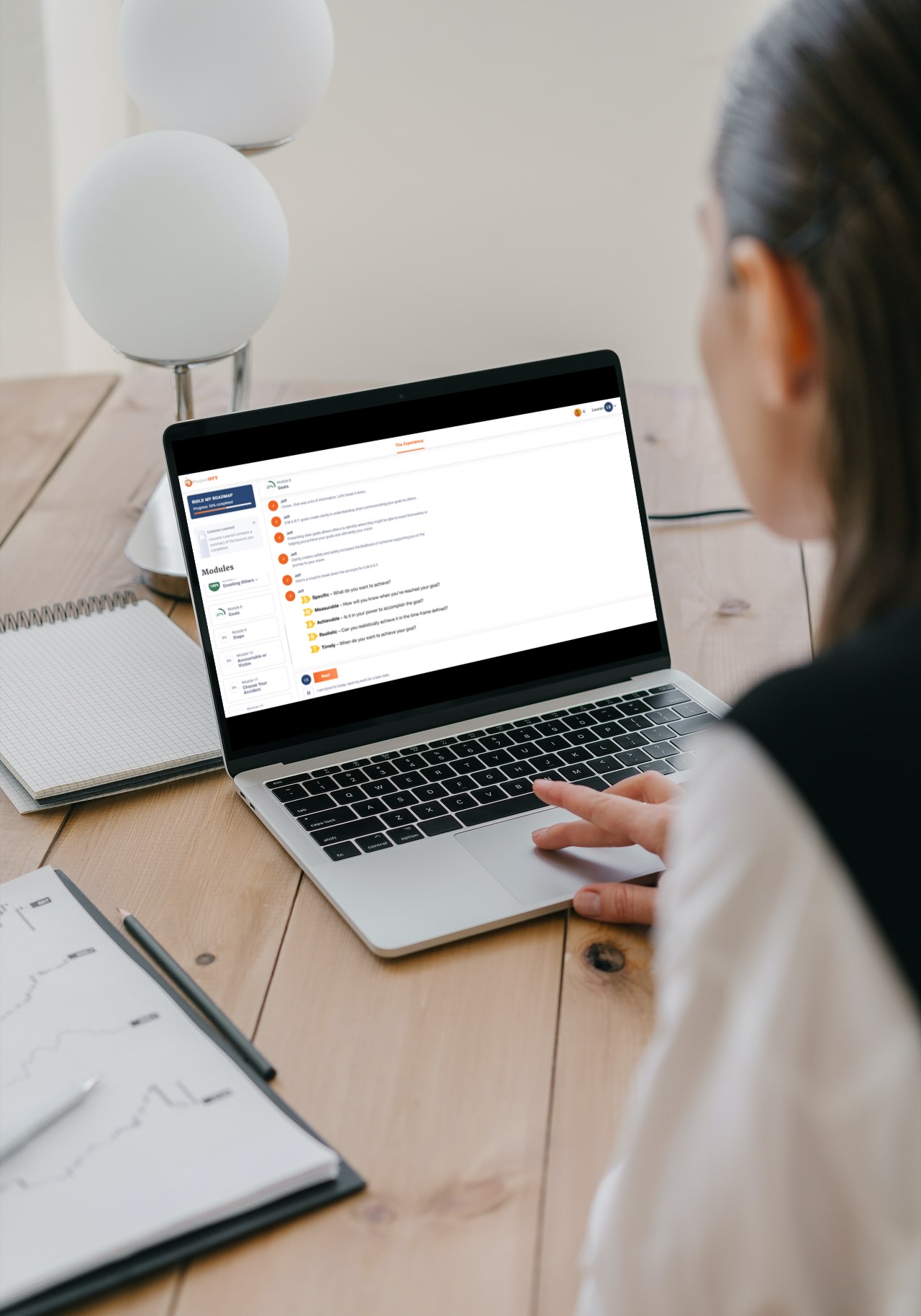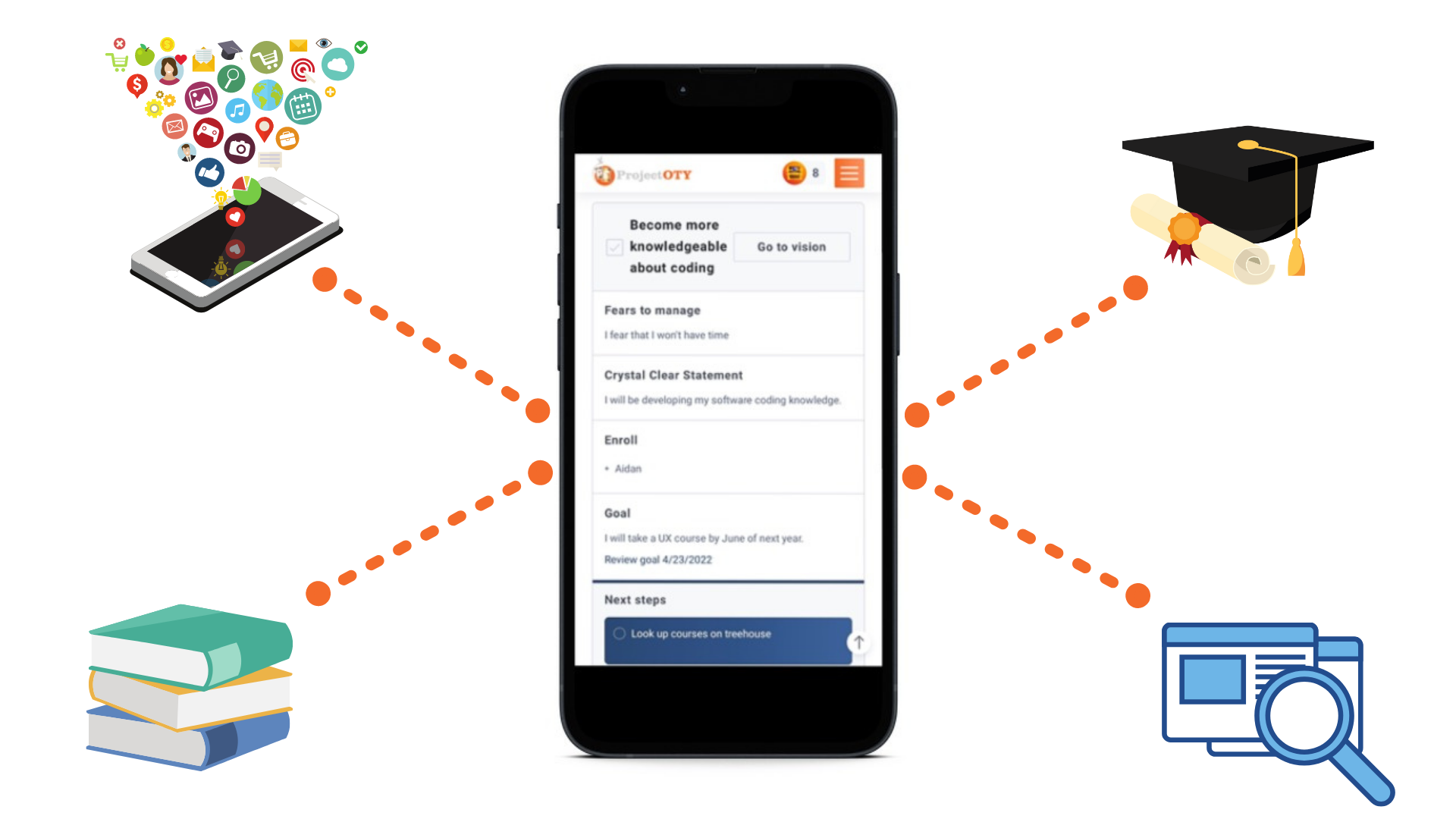 2. Share
Once completed, a young adult can share their "Roadmap" with you, family members, friends, teachers, coaches, mentors, employers, and other people in their trusted circle.
You'll gain deeper insight into the future they want to build for themselves.
3. Align
With their "Roadmap" in hand, your child will feel optimally organized and ready to act on their future, build their support system, and identify helpful resources and opportunities that align with their plan.
As a parent, you'll have the opportunity to support them with the right help – at the right time.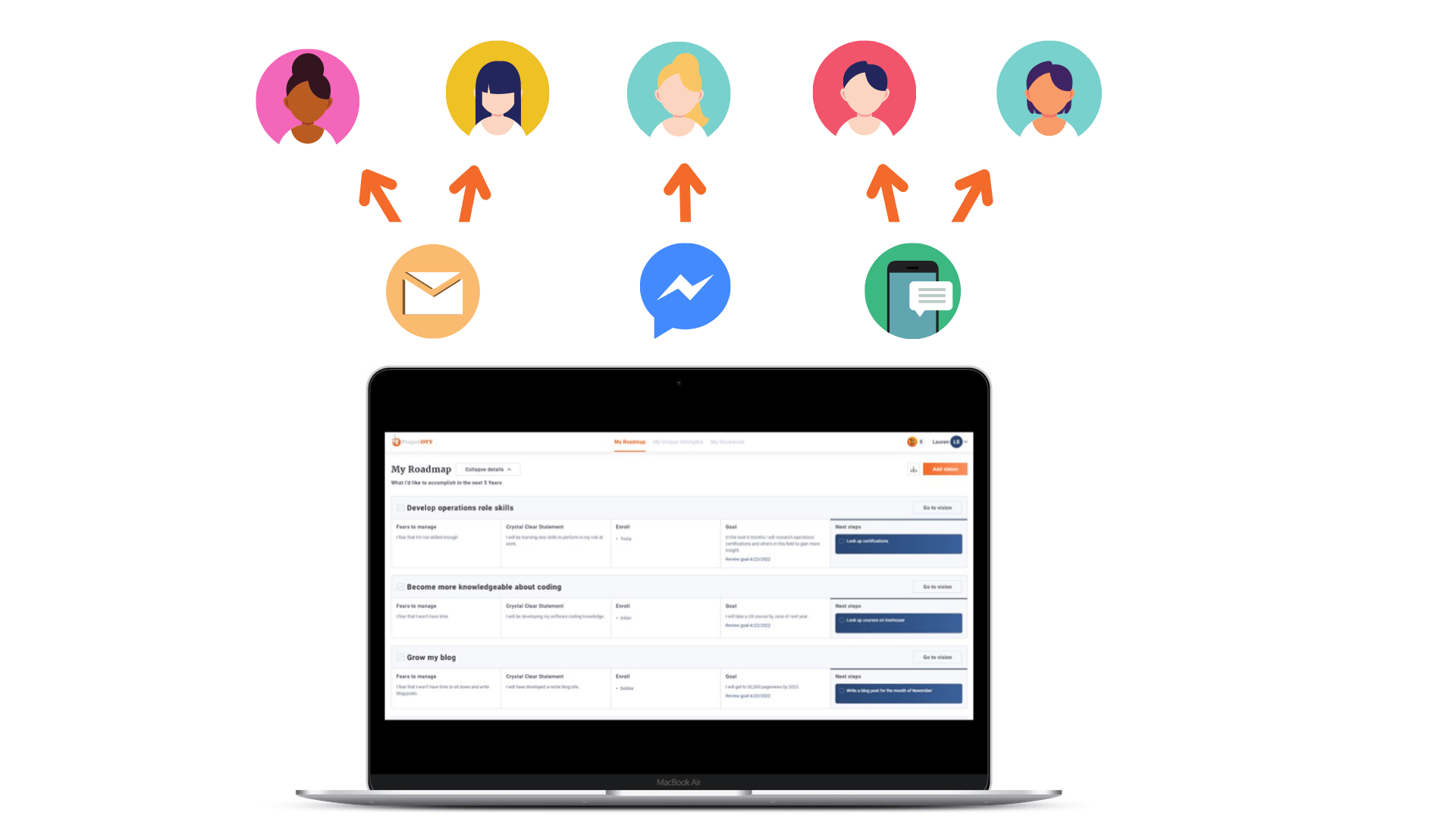 "This helped me realize what it is going to take to accomplish all that I want along with the steps to take and the routines to get into."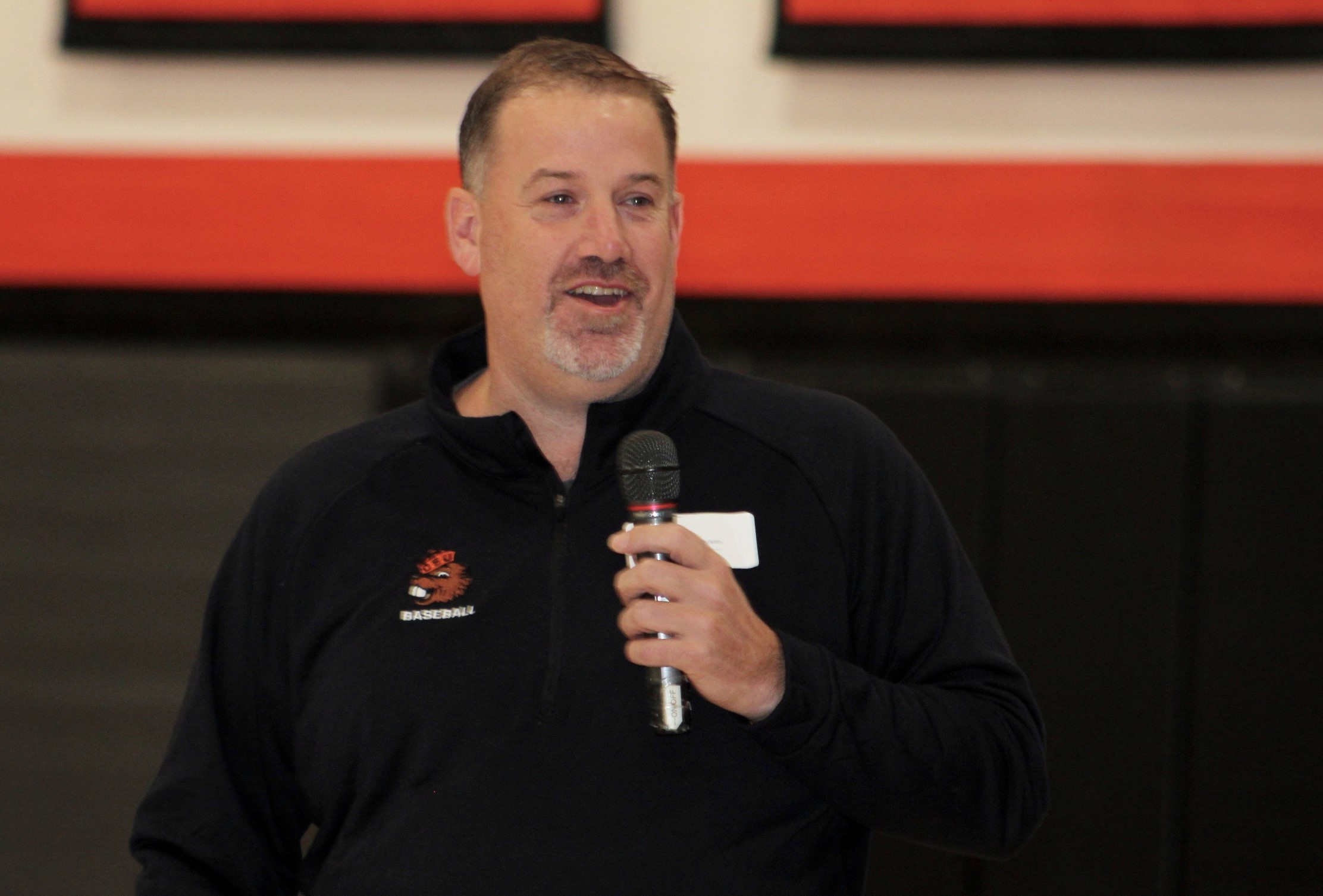 A Message From the Founder
The next time you talk with your child, I invite you to ask them…
What is YOUR Unique Strength?

What is YOUR Vision for your Future?

How do YOU define Success?
These were three BIG questions I asked over 12,000 young adults in interviews.  Over 90% struggled to answer these questions with confidence and clarity.
There's no doubt that today's coming generations face more challenges than ever to confidently articulate who they are, where they are going, and why they are going there.  As a result of these challenges, we are seeing anxiety and fears trending off the charts in every demographic.  Especially young adults.
As a Dad to three wonderful daughters, this scares the S#!& out of me.  (Maybe you can relate…)  And… as a business leader who saw so many struggle to find their path with confidence and clarity, I knew there had to be a better way to help young adults confidently grow in the 21st century and "own their future". 
This is why I set out to create a platform that helps accelerate the growth of personal leadership skills, so parents and guardians everywhere can feel confident their children are empowered, organized, focused and feeling confident to achieve everything they imagine possible.
Through interactive exercises and thought-provoking content, the Project OTY "Build YOUR Roadmap" experience will help guide your child in answering the big questions about their future whether it's preparing for a job interview or any other major life step.
There will always be questions in life and more to learn, but answering the big ones to lead a peaceful and productive life – is our goal for young adults and humans worldwide.
I hope you'll join us in making this a reality with Project OTY.
Thank you!
Jeff Otis
Tour – Project OTY
The Project OTY program includes 16 modules. The first 9 modules help a young adult fully build out their future plan, or "Roadmap". The following 7 modules help them take immediate next steps toward achieving the Visions, Goals, and Next Steps that they've detailed on their Roadmap.
"It's so easy to believe that life is happening to you.  This helped me see that it really is under your control and how you can approach things."
Over

5,000 Learners

have completed the "Project OTY – Build YOUR Roadmap" experience. See what young adults, teachers, parents, and business leaders are saying about it.
How much time does this program take?
The Project OTY experience is flexible to any schedule and can be completed in 10-15 minutes a day, 60-90 minutes per week, or 4-6 hours on a weekend. Completing the Project OTY module material takes about 5 hours on average and most finish anywhere in the range of 2 days to 3 weeks. 
Each participant is encouraged to spend the time they need to think through the modules. After completing the modules, they will enter the second phase of the experience, which allows them to edit and update their completed Roadmap, view their personalized Resources, and share their Roadmap for help and feedback from those they trust.
What age group is this intended for?
Good question! Developing our personal leadership skills along with our social and emotional aptitude is a lifelong process. 
The Project OTY – Build YOUR Roadmap experience is intended for young adults in high school and older, including working professionals.  This program is applicable for those individuals ready to be… or about to be… the leader in their life.
How do you protect Learner data?
We abide by strict cybersecurity standards to encrypt and de-identify individual data. We do not sell data to third parties. For more information on how we use and retain data, check out our super exciting Privacy Policy.
How do you get your young adult to pay attention to this?