It's Time. Take Control
of Your Future.
Today, figuring out the path ahead isn't easy.  Get on the right track and reinvent the way you think about your future.
Create Your Future.
On Your Terms.
On Your Schedule.
Your journey starts here. Discover who you are as a person and what you want from life through 4-6 hours of interactive, chat-style lessons you can complete in a few days or weeks. You decide.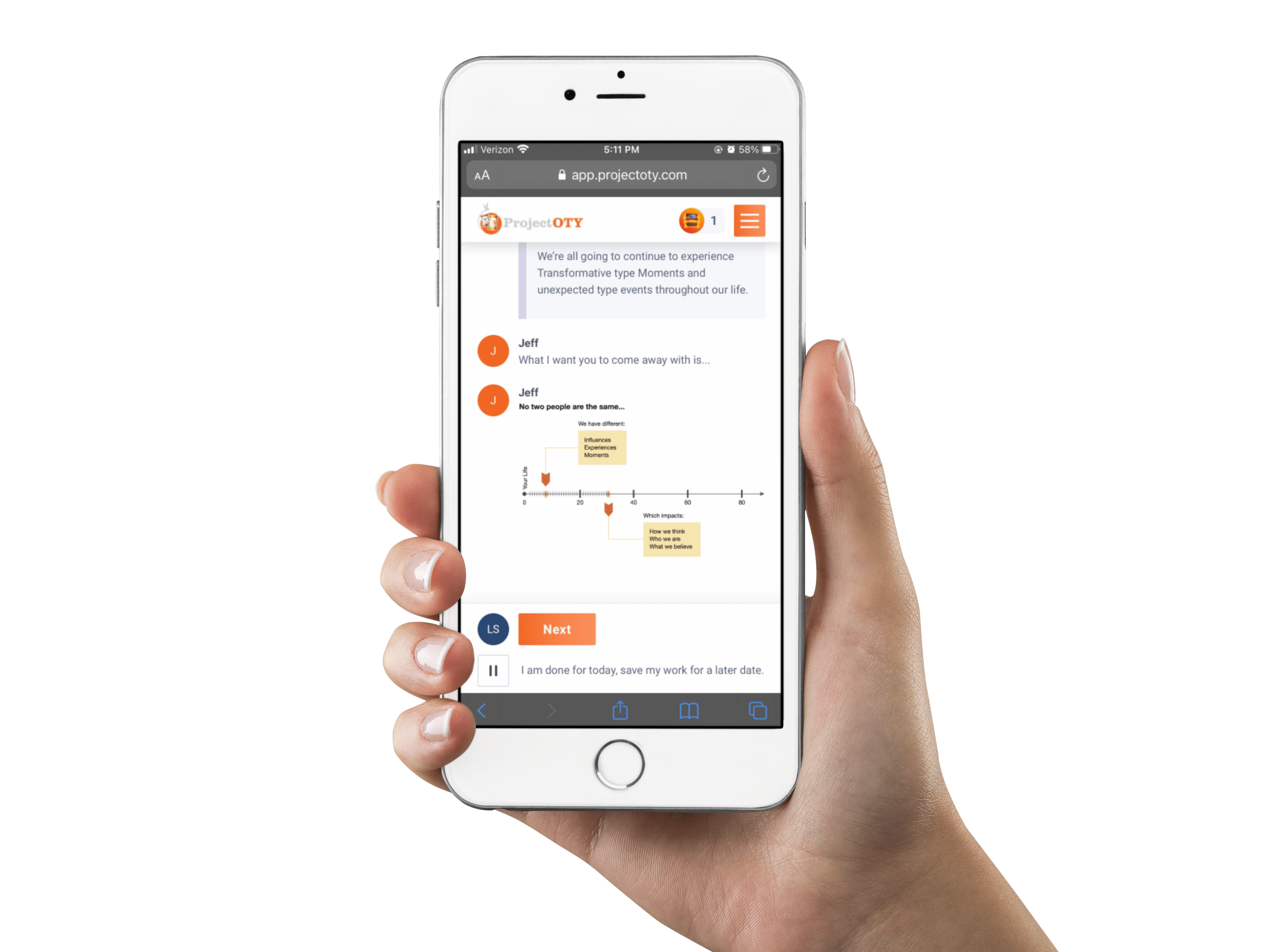 Here's What Happens in the Build Your Roadmap

™

 Journey
The 16-module experience according to fellow Project OTY Learners
Modules 1-3
Unleash the Leader in You
Spark confidence in taking the lead in your life. You'll accomplish this by understanding your Unique Strengths, and learning how to be the type of leader you look up to. 
Questions You'll Answer: 
What does leadership look like to you?
What are your Unique Strengths?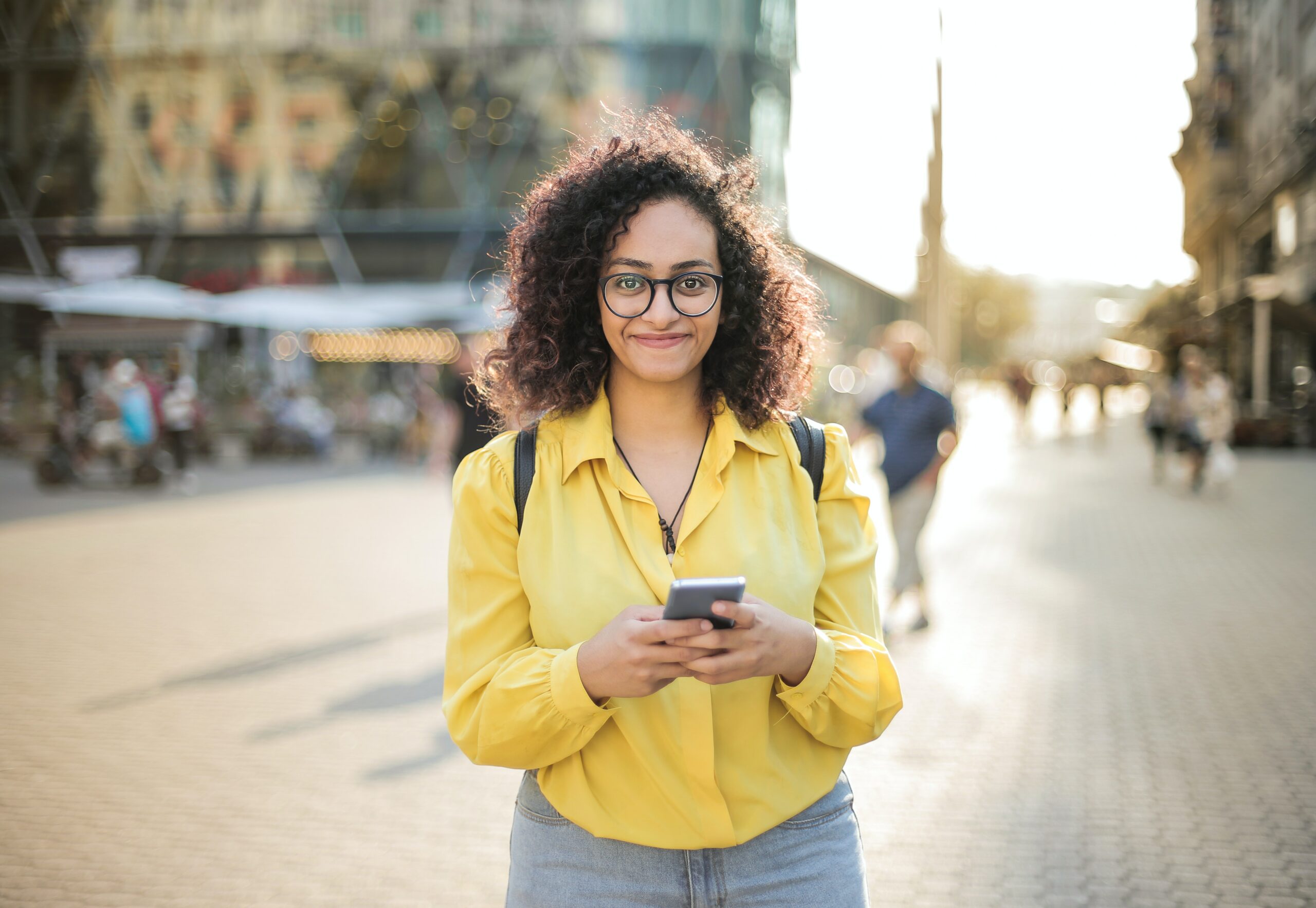 "I enjoyed reaching out to my friends and family asking them what they thought my unique strengths were. Their feedback was super confidence boosting."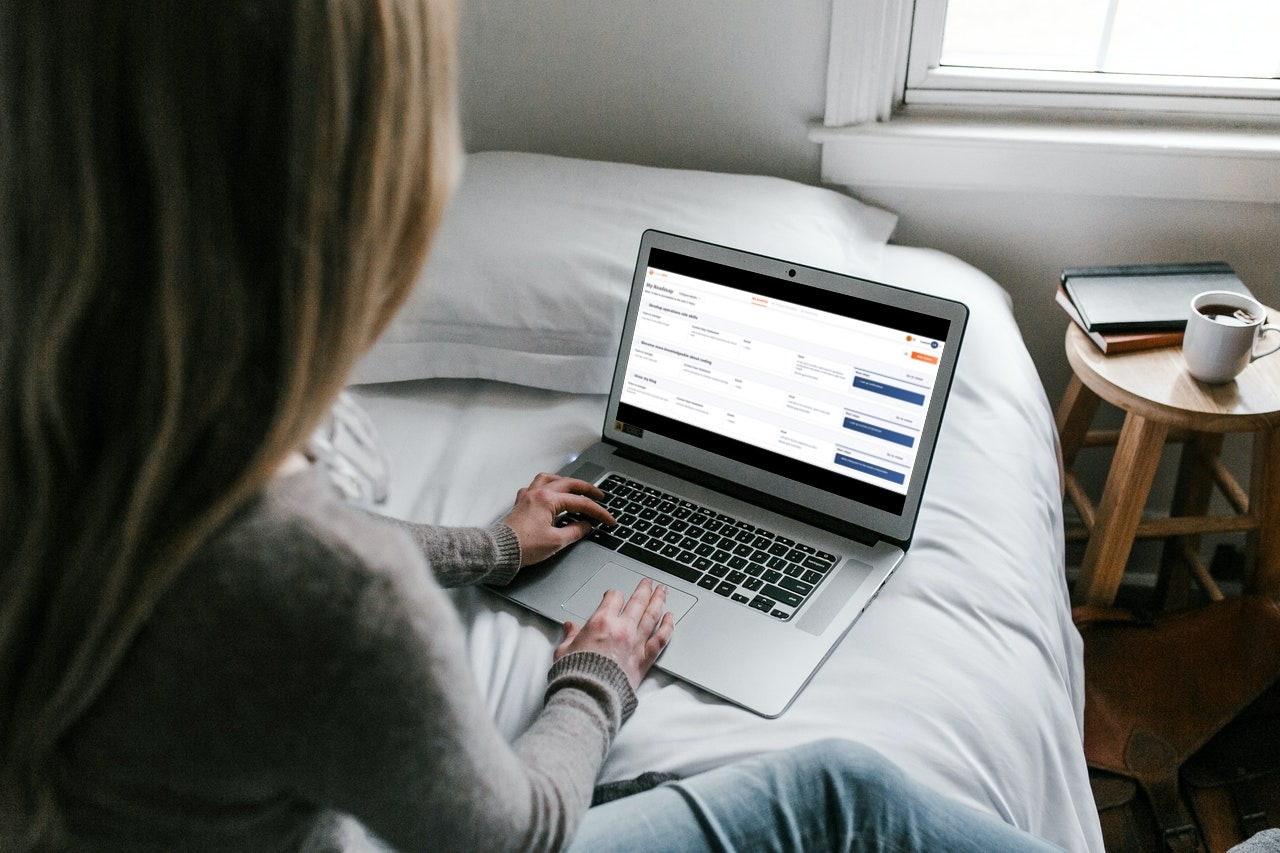 Modules 4-6
Build Your Best Life
Instead of finding your purpose in life, create your purpose. You'll be inspired to dream big, and look at your life in a completely different way. All the while, our platform will help organize all of your thoughts, fears, and motivations into a personalized plan – your Roadmap.
Questions You'll Answer:
What do you want from life?

What do you want to accomplish in life?

What does success look like to you?
"I liked being able to take a step back and look at myself and the future paths I want to take."
Modules 7-9
Easily Plan Your Next Move
Confusion, overwhelm and stressing about your next move in life, are things of the past. Get clear on your goals, next steps, and support network. You'll be stunned by how easy & achievable your dreams become…
Questions You'll Answer:
Why do you feel passionate about one goal or another?

Why do you feel certain fears and motivations?

Why do you act the way you do in life?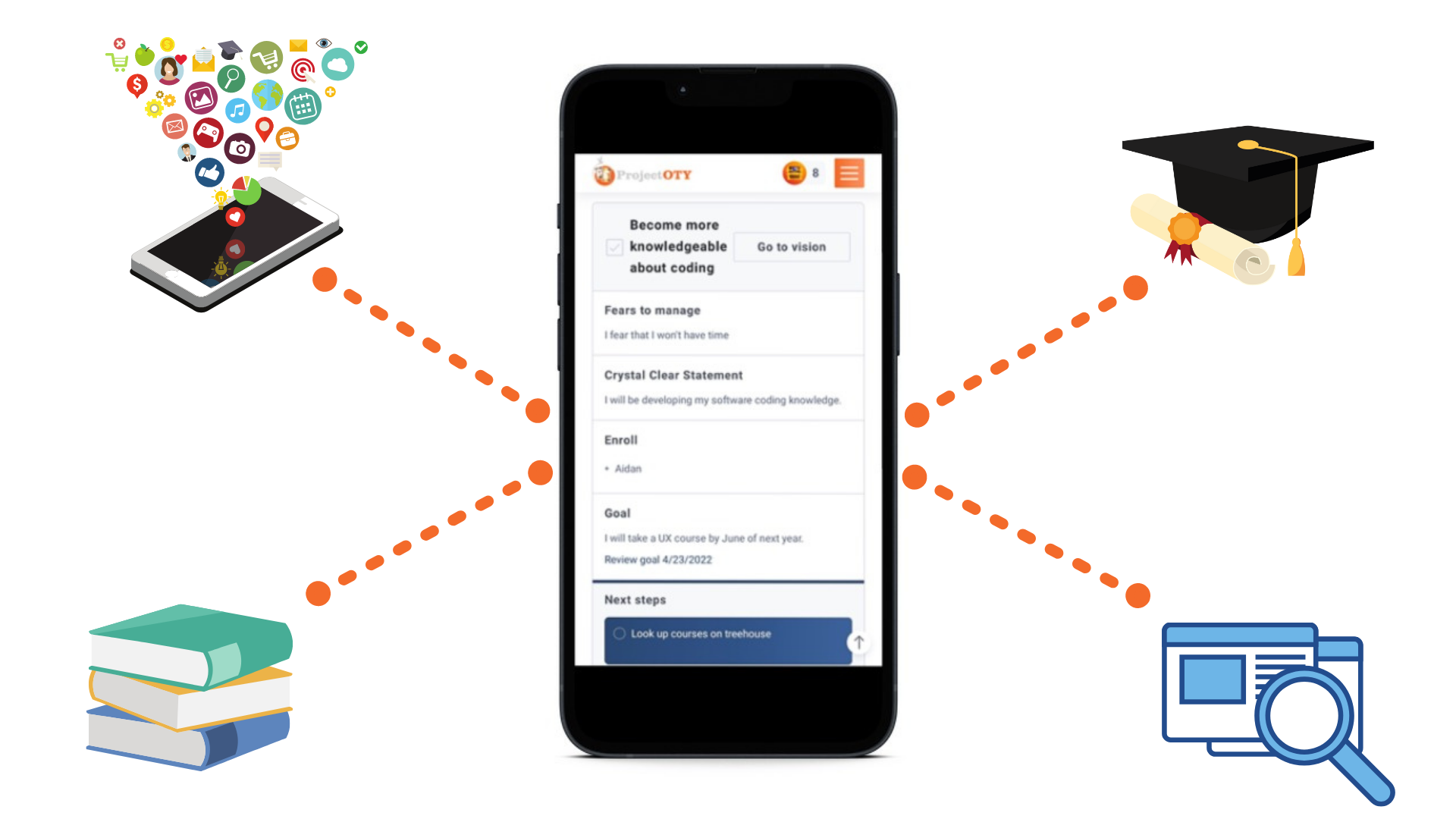 "I now have my vision of the next 5 years, the goals within the next 6 months, the steps to get to my vision, and how to use my unique strengths based on feedback from my friends – so positive to learn. All this is achievable and I can make it happen with the help of people I know around me. Thank you!!!"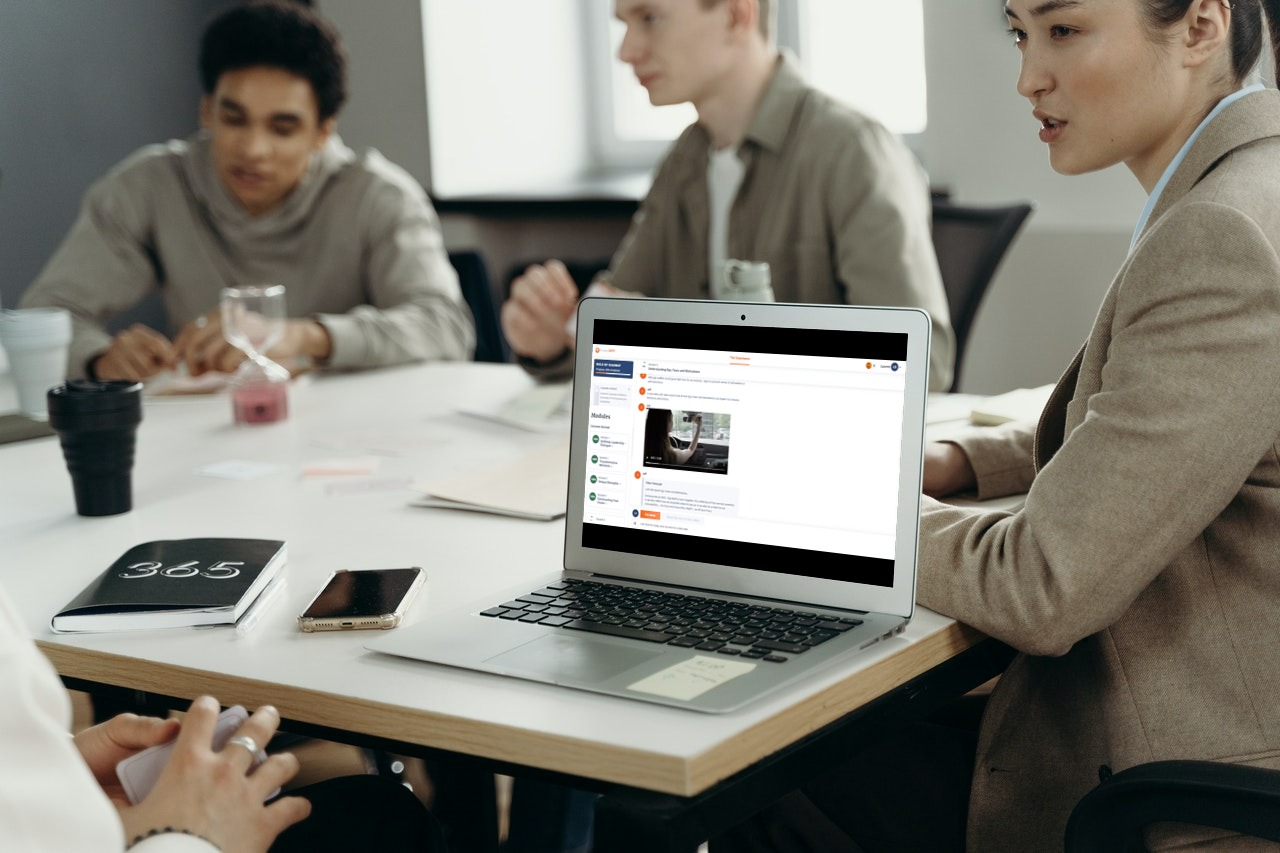 Modules 10-16
Become a High Performer in Life
Complete your transformation in becoming the confident leader in your life. Get insight into powerful habits and skills (that you won't learn in school or on the job) that will help you make your career and personal goals a reality.
Questions You'll Answer: 
How do you show up in the world?

How will you achieve your idea of success?
"I enjoyed hearing about all the things that I could do to improve myself and grow my network."
The Power Behind Your Project OTY Roadmap
So you just did the work, and now all of it is neatly organized into one easy-to-access spot. Your Roadmap is your well-designed plan of action to live a peaceful, happy, and successful life.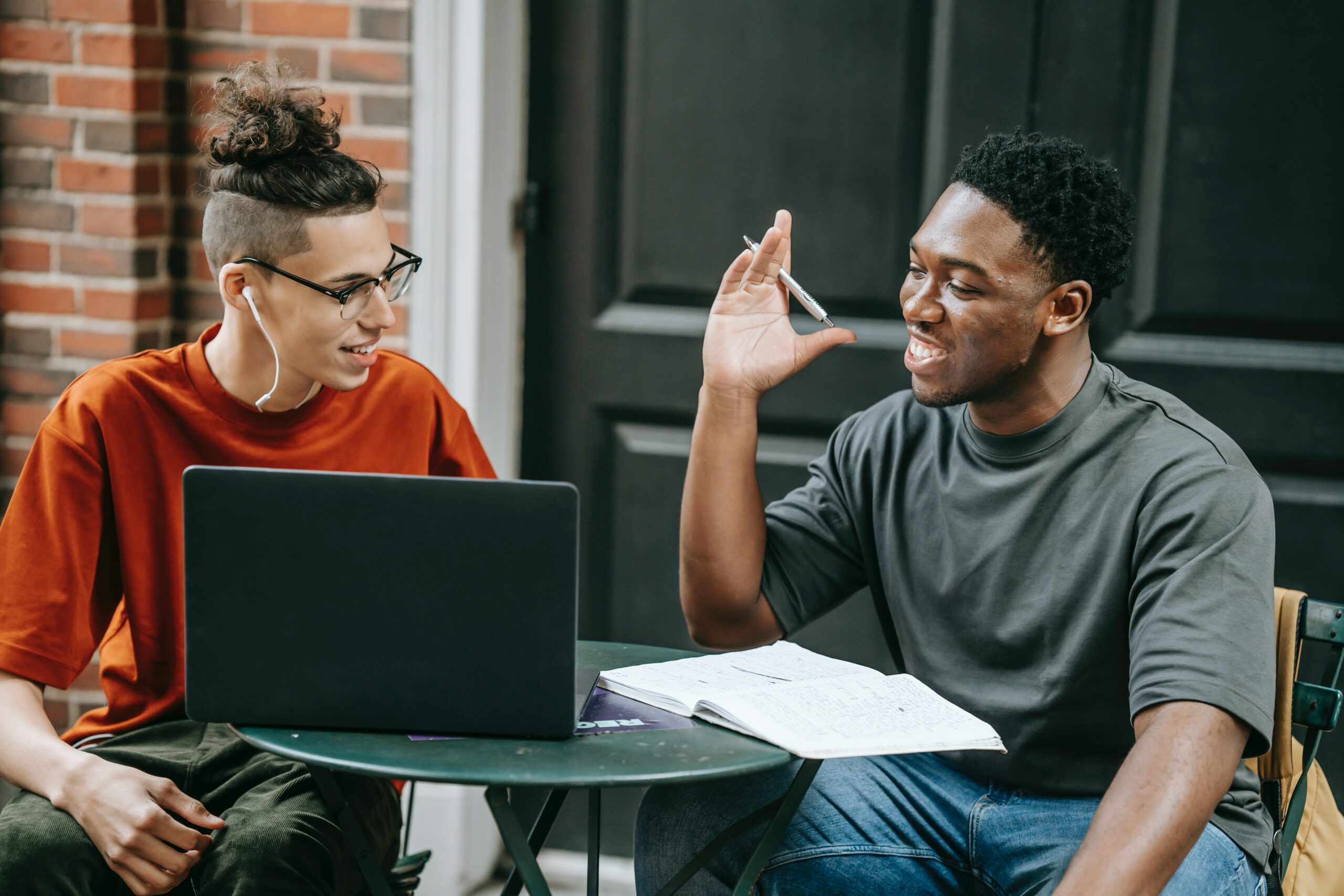 Confidence Building
Always know your next move. Answering the terrifying question of "What are your plans?" involves zero stress. You'll feel confident to tackle any obstacle and take advantage of every opportunity in today's game of life.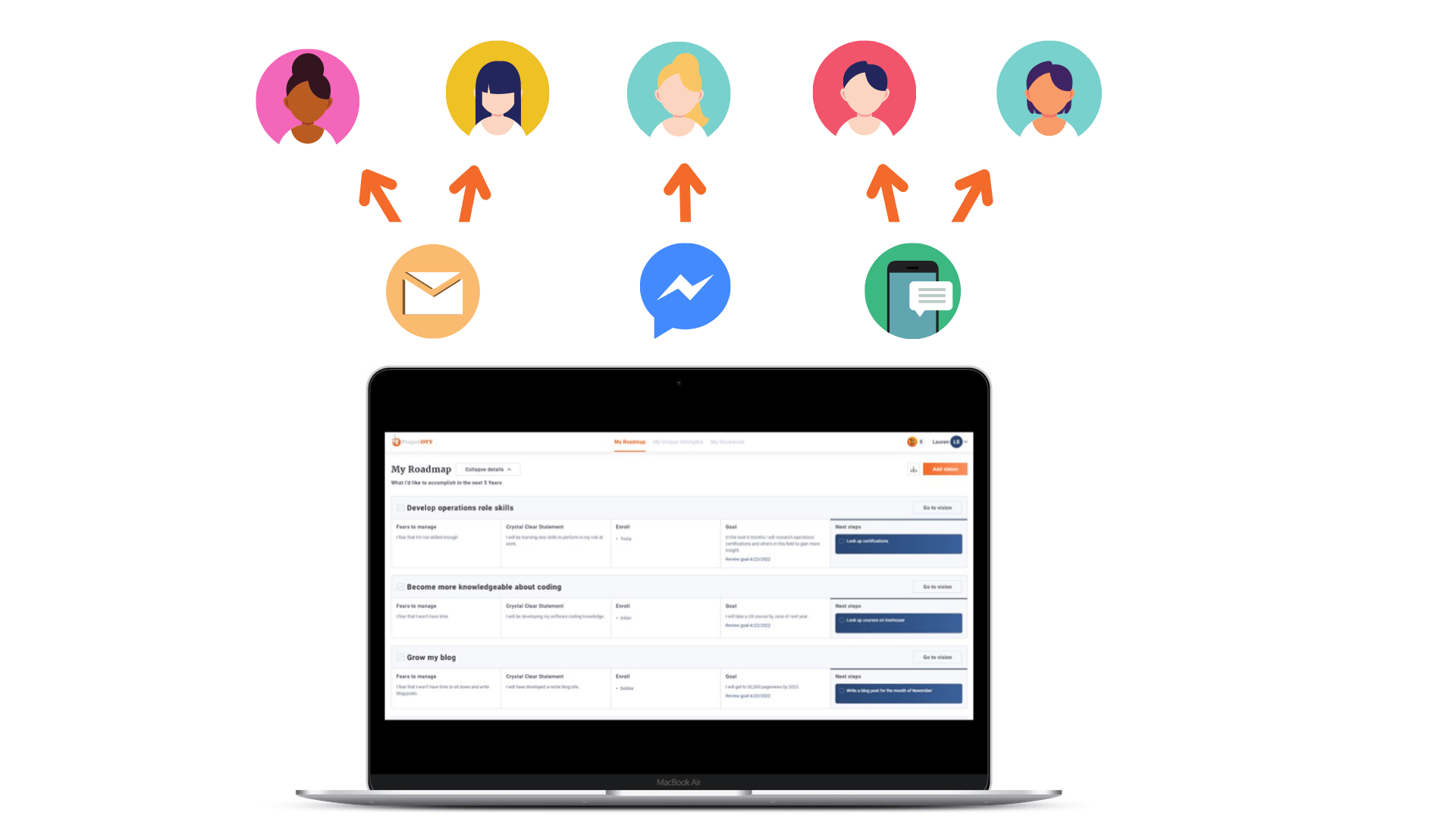 Community Building
Privately share the specific dreams and goals (that you choose) with who you want, at any time. Gain the right support and mentorship at the right time from teachers, coaches, career counselors, friends, coworkers, and family members.
Where Does Project OTY Help?
Graduation
Whether you're graduating from high school, a 4-year college or you've just completed a certificate or technical track at a community college, we're here to guide you on making a confident plan for what's next.
Starting a Career
Before you start applying to jobs, get clear on what you want from your future role first. Project OTY helps you define your strengths and life goals to help you make decisions to align with a career path that suits you.
Advancing/Changing Careers
Project OTY is perfect if you're currently questioning the ladder you're climbing. We help you define what success looks like for you, so you can reinvent your goals and your path forward with clarity.
Life Crisis
Life happens. Whether you're navigating a major life event or a quarter/ mid-life crisis, we help you develop the necessary skills to manage hard times. Project OTY helps you to organize your thoughts and confidently move forward in life.
Entering New Relationships
Building relationships is hard work – professional, platonic, or romantic. We show you a new perspective and methods of connecting with others, including how to invite people to be a powerful part of the future you're creating for yourself.
Navigating Future Anxiety & Overwhelm
Anxiety, confusion, and fear are trending off the charts today. We help you go from "I'm not sure" to "I got this" by arming you with the mindset, tools, and strategies to confidently take control of your future.
What You'll Gain
Regardless of race, ethnicity, age, gender identity & expression, religion, and background, our goal is to provide a process and experience that is able to meet you where you are in life. We want to arm you with the knowledge, plan, and mindset to help you get where you want to be.
You'll walk away with:
A confident game plan to create the life you want to live
A sense of direction and purpose in life
Reduced stress & anxiety about your future
An understanding of your Unique Strengths
Your dreams, goals, and next steps fully organized in one place
Increased focus and motivation to achieve your goals
Confidence to manage and navigate today's world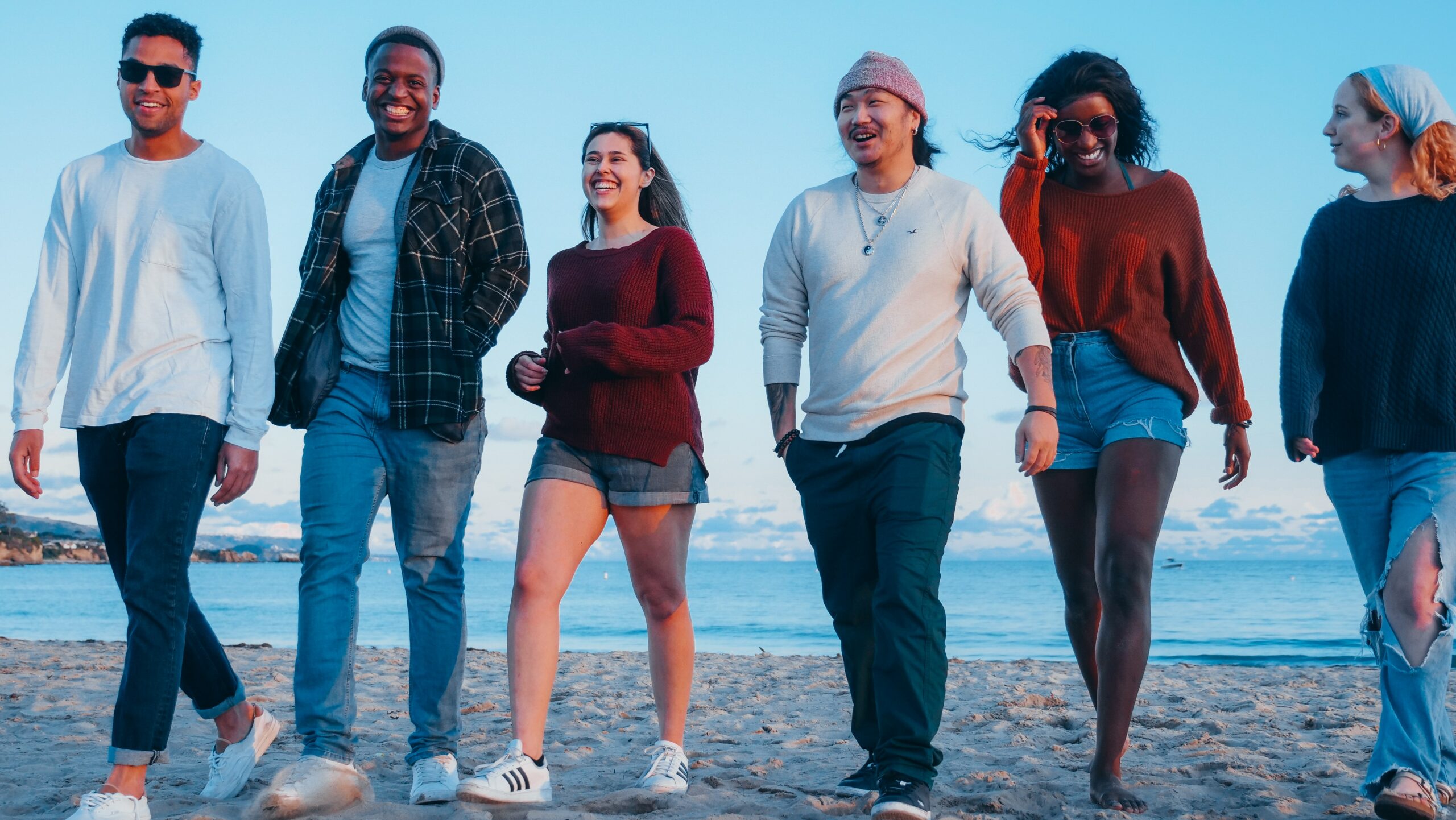 Over 96% of individuals report being
more organized, focused and confident in their future

after Project OTY.
"Why not! So many reasons to – get ownership of your life, better understand yourself (behaviors, fears, etc.), build positive and productive habits, build connections around you, heighten mindfulness and gratitude, and become intentional about your life and set goals to make your dreams come true."
"[Project OTY] is a valuable tool, especially for anyone who may be at a crossroads in life or is feeling stuck in an unhappy place."
"To be able to see things about yourself that other people might see in you that you don't always see. To have a better plan for your life – personally or professionally."
"It allows you to think outside the box. Nowadays people are so busy and rarely take the time out for themselves."
Today is the first day of the rest of your life.
If you're…
Ready to be the leader in your life and take control of your future

Open-minded to a process of life changing self-discovery

Excited to achieve more than you ever thought possible
"Life is the lock.  You are the key."