Move Forward with Confidence
Project OTY is a 16-step online platform that helps you figure out what you want in life and design a future that excites you. 
Lost or not, we help you find yourself.
Because figuring out how to reinvent yourself, get "unstuck" in life, and build the type of life you dream of isn't taught in school (or business). Project OTY helps you answer the big life questions that keep you up at night, so you can take your next steps with confidence.
The Build Your Roadmap
™

Journey

Today, you get a lot of advice on who you should be. Nobody wants to get "should on" so we created a space that's focused on letting you decide for yourself. 100% you. 0% noise. We guide you through a clear, A-to-Z process of mapping out your personal path to success.
Get Clarity on Your Future
Discover who you are and what you want from life, so you can jump into creating your personal goals and future self with confidence.
Save Time, Money & Energy
Before you make a major investment into your future or a big change in life, we'll help you figure out your next moves for the future you really want to build for yourself.
Get Support Where You Need It
Figure out who's there for you. We help you build your team and support system to move forward and connect with the right resources and opportunities.
What Our Learners Are Saying
"The only way you achieve your vision for your life is by setting goals. The only way to achieve the goals you set is to break them down and set up a plan to accomplish them. If you're serious about making something out of your life this process helps."
"I have never in my life thought that something like [Project OTY] would exist….It was honestly one of the best things I've done. Project OTY really helps you focus on certain goals and visions that you have for your life and gives you stepping stones to get there. It really makes you think critically about what's important and how to achieve it."
"What Project OTY really does as you go through the program is it helps you learn more about yourself. What do you love to do? What are your strengths? What are your weaknesses? How are you going to utilize your strengths to best suit your life and career? All of these core concepts still are helping me to this day."
"Project OTY brings up deeper questions that many of us don't think about, especially when we are planning our life out and I guess trying to figure out what we're doing. And I think this program asks the important questions and makes you think and reflect on like "What do I truly value?" and "How will my values reflect with what I want from my life?"
"I'm going through a time in my life right now where I just felt like I didn't have anybody to reach out to. Between the pandemic and Project OTY, I've been able to discover who's there for me and who isn't. That's huge…"
"I didn't have very many goals in my life, and visualizing them through this helped me sense that a lot more is achievable than I thought. [Project OTY] kind of put some of my anxieties to rest, because part of this program also shows that you have people around you that can help you. I guess that helped me realize that I'm not in this alone and neither is anyone else."
"I always had these general visions of what I wanted my life to look like but I didn't really know how to make it happen. Project OTY made me get more specific about what I wanted which made it easier to identify smaller steps to get to that point. When it's a big broad vision like "I want to own a house"…well…what do I have to do to make that happen? Project OTY leads you through and makes you expand on what you want and set up clear goals on how you're going to get it."
"I'm in that point of "transitioning". I'm in that point of trying to find out: "Where do I see myself in 5 years?" When I started doing the [Project OTY] Roadmap, it was really unique because I was learning so much about myself. I've been there where you're in work and they make you do different trainings and things, and it's always like "Ugh, I already know how to do this and I know how to do that", but honestly doing this Roadmap really opened my eyes to things that I hadn't seen in other trainings I've been in and trainings I've gotten certificates in. I'm glad I did it. This is individualized to me. And that's what I really like about it."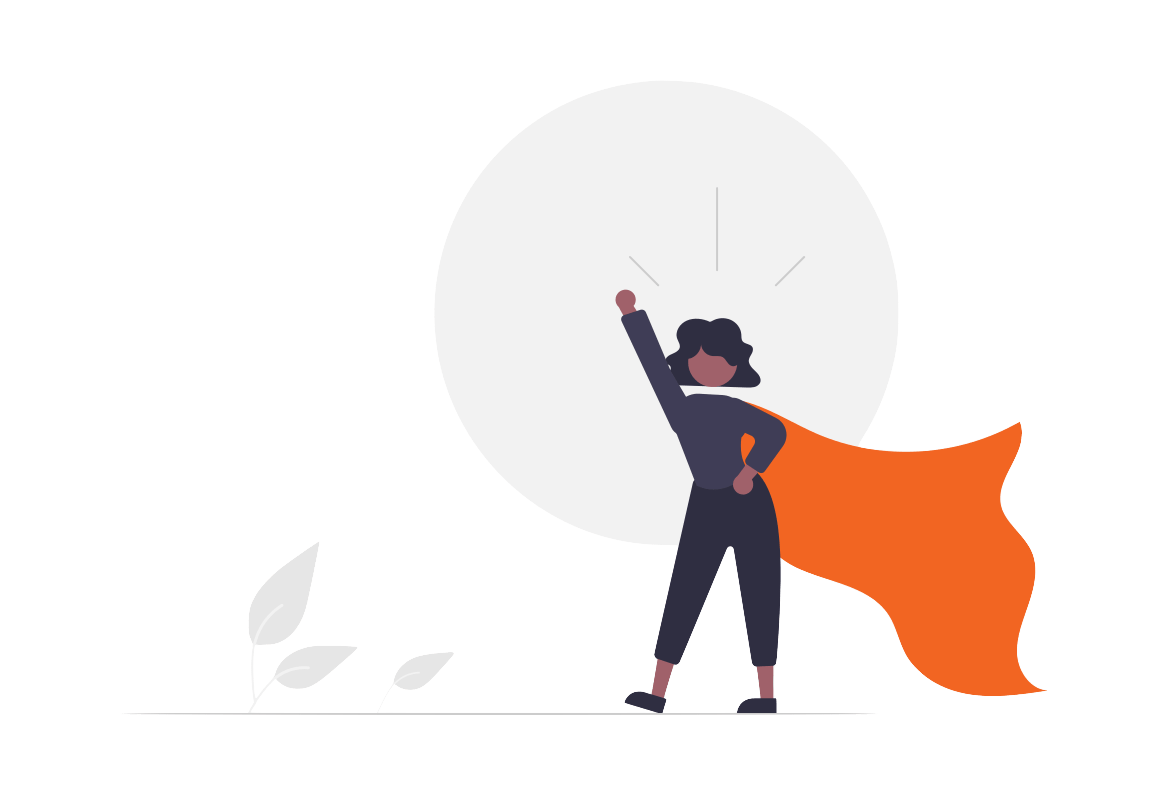 Start Building
YOUR Roadmap
Where Does Project OTY Help?
Graduation
Whether you're graduating from high school, a 4-year college or you've just completed a certificate or technical track at a community college, we're here to guide you on making a confident plan for what's next.
Starting a Career
Before you start applying to jobs, get clear on what you want from your future role first. Project OTY helps you define your strengths and life goals to help you make decisions to align with a career path that suits you.
Advancing/Changing Careers
Project OTY is perfect if you're currently questioning the ladder you're climbing. We help you define what success looks like for you, so you can reinvent your goals and your path forward with clarity.
Life Crisis
Life happens. Whether you're navigating a major life event or a quarter/ mid-life crisis, we help you develop the necessary skills to manage hard times. Project OTY helps you to organize your thoughts and confidently move forward in life.
Entering New Relationships
Building relationships is hard work – professional, platonic, or romantic. We show you a new perspective and methods of connecting with others, including how to invite people to be a powerful part of the future you're creating for yourself.
Navigating Future Anxiety & Overwhelm
Anxiety, confusion, and fear are trending off the charts today. We help you go from "I'm not sure" to "I got this" by arming you with the mindset, tools, and strategies to confidently take control of your future.
What You'll Gain
Regardless of race, ethnicity, age, gender identity & expression, religion, and background, our goal is to provide a process and experience that is able to meet you where you are in life. We want to arm you with the knowledge, plan, and mindset to help you get where you want to be.
You'll walk away with:
A confident game plan to create the life you want to live
A sense of direction and purpose in life
Reduced stress & anxiety about your future
An understanding of your Unique Strengths
Your dreams, goals, and next steps fully organized in one place
Increased focus and motivation to achieve your goals
Confidence to manage and navigate today's world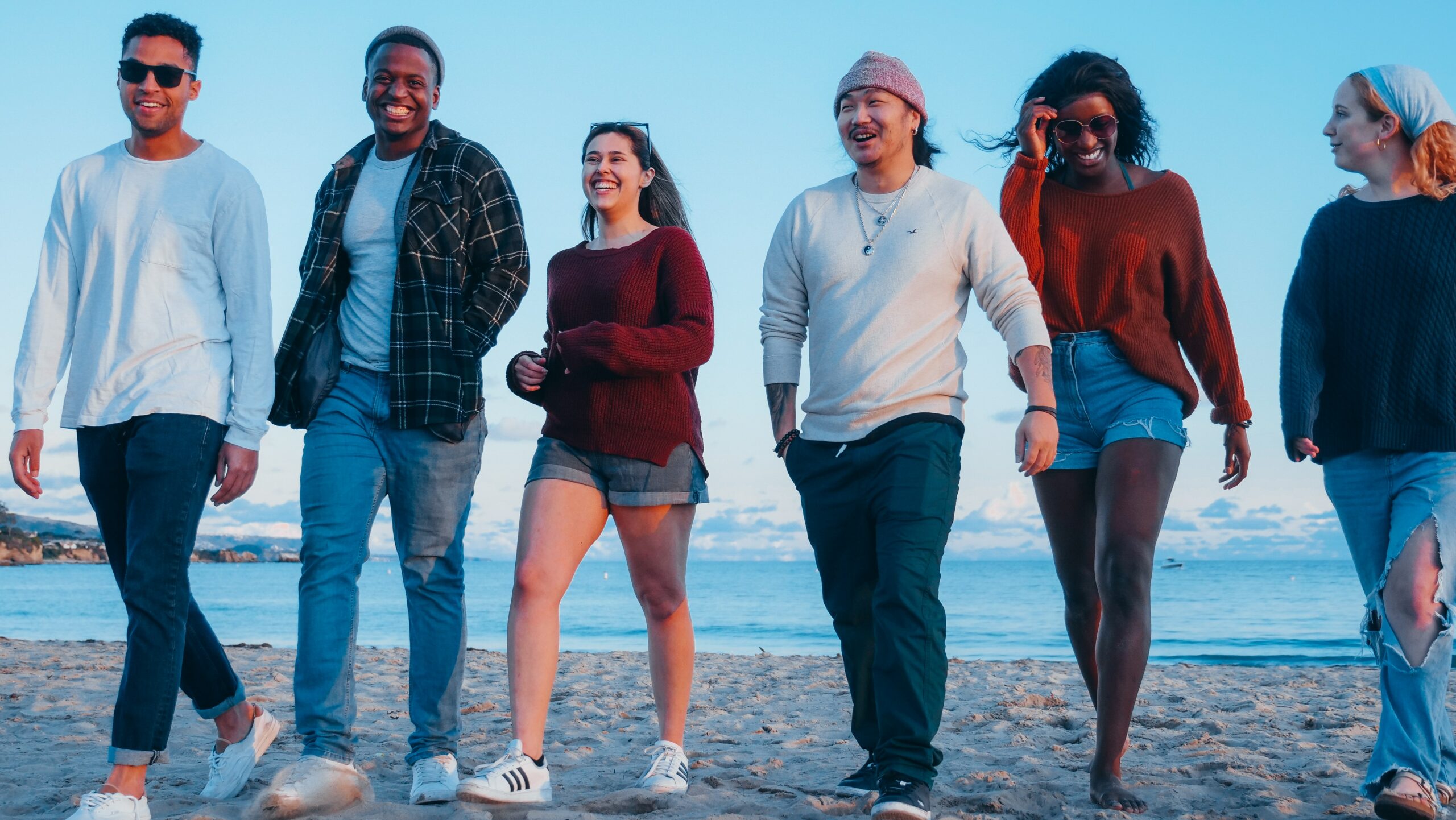 Why Should You Join Project OTY?
"Why not! So many reasons to – get ownership of your life, better understand yourself (behaviors, fears, etc.), build positive and productive habits, build connections around you, heighten mindfulness and gratitude, and become intentional about your life and set goals to make your dreams come true."
"[Project OTY] is a valuable tool, especially for anyone who may be at a crossroads in life or is feeling stuck in an unhappy place."
"To be able to see things about yourself that other people might see in you that you don't always see. To have a better plan for your life – personally or professionally."
"It allows you to think outside the box. Nowadays people are so busy and rarely take the time out for themselves."
Want to Find Out Your Unique Strengths?
Experience a Project OTY Exercise Right Now
Within a few minutes, you will gain valuable insights into your strengths that you can leverage in all areas of life, from the workplace and job interviews to networking and strengthening the relationships around you.
"I figured out my Unique Strengths.  I'm now on the path to reaching my ultimate self."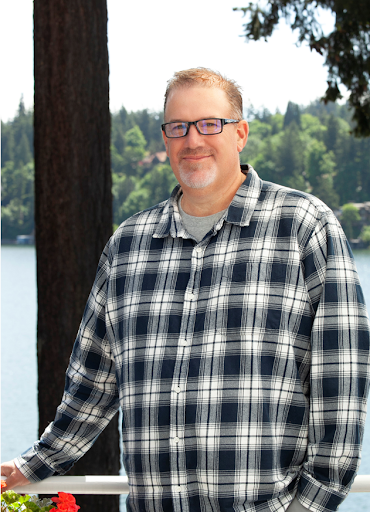 In today's fast-paced and digitally connected world, it's never been more difficult to figure out who you are and the life you want to create for yourself.
Through 14 years of leading companies on the Inc. 5000 list, managing over 20,000 employees, and connecting with over 180,000 business leaders, educators, and experts, it became clear to me…Something crucial is missing for people to take ownership of their future and play their game of life today.
Figuring out the type of person you want to be isn't taught in school.
Figuring out the life you want to live, isn't offered as part of any job training.
Nowhere are you consistently taught how to become a better human or play the game of life.
As a 55-year-old dad (three daughters), a TEDx speaker, an ex-athlete, an author, and a community builder, I've had my share of navigating transformative moments in building my definition of success. 
Over the past 20 years, I've worked tirelessly to create a framework with the help of business leaders and experts to help you easily and confidently define your success and achieve it. 
My whole mission with Project OTY is to empower every individual to lead their life with confidence in today's world. No noise, no "shoulds", and no digital overwhelm. It's 100% about you and your journey to Create YOUR World.
Change Your Entire Perspective on What's Possible in Life
"This experience made me dig deeper than I originally thought I could.  I learned how much I am capable of in life and how I can achieve my dreams in ways I never imagined."
"This completely reframed how I think about my future and what's possible."
"This process takes away some of the anxiety and helps you to organize what you can do today on the path to reaching your larger goals."
"I really enjoyed the way that [Project OTY] took me on a journey of self reflection and empowerment. It's so easy to believe that life is happening to you and it really is under your control on how you approach things."
"I enjoyed how the process was so step by step and let me think about my life. I loved it a lot because it showed me how to become a better person and leader."
"[Project OTY] helped me realize how to achieve my goals in life."
How much time should I expect to spend on the program? What's the duration?
The Project OTY experience is flexible to any schedule and can be completed in 10-15 minutes a day, 60-90 minutes per week, or 4-6 hours on a weekend. Completing the Project OTY module material takes about 5 hours on average and most finish anywhere in the range of 2 days to 3 weeks. 
Each participant is encouraged to spend the time they need to think through the modules. After completing the modules, they will enter the second phase of the experience, which allows them to edit and update their completed Roadmap, view their personalized Resources, and share their Roadmap for help and feedback from those they trust.
Who can I contact if I have additional questions or need help?
Email our team at hello@projectoty.com and we'll get back to you in the next 24 hours with a response from a real, live person.
Is Project OTY similar to other assessment tools to figure out your strengths?
There are assessment tools on the market that are fully dedicated to helping individuals identify and categorize their strengths. We go beyond strength assessment to help you holistically look at yourself, and your life, and figure out your future. We take a different approach to determining strengths that don't involve you answering a single assessment question. Also, unlike assessment platforms, we don't try to fit your strengths into a "box" or fixed identity. Instead, we help you personally identify and unleash your Unique Strengths to create your future.
Can Project OTY help me figure out my career?
We help you get clear on your strengths and figure out what success looks like personally and professionally. From there, you will be better equipped to identify the career or job role that suits you best. Based on your answers in the Project OTY platform, we will never give you a title or career path we think you "should" aim for. Your future is up to you. This program will help you position yourself to  "win" more of the job and career opportunities that life presents you with.
The O T Y stands for…
Outstanding, Talented, You