Meet Blake. He's a sophomore in college at Washington State University.  
We sat down to interview Blake on school, life, funny times and the future, following his experience in the Project OTY experience and sharing the experience with his roommate.
Here's what he had to say:
How's college life in a few words?
College life is going good right now! I'm really enjoying my classes and my social life.
What's your favorite part about being a student?
Right now, my favorite part about being a student is the fact that my classes contain relevant information about my major.
Being a Construction Management major, it's nice to be learning about blueprints and building materials that we will actually work with in the industry.
What are the biggest challenges you see for college students?
I think time management is one of the biggest challenges for college students.
In college your schedule is a lot different than in high school and you have a lot more free time during the day.
To be a successful student, you need to use this time to study even though there are plenty of distractions to be doing something other than studying.
What did you enjoy most about the Project OTY curriculum?
I really enjoyed building my roadmap.
It got me to thinking about some of my goals in life and the steps I'm going to have to take if I ever want to achieve them.
I have always had some bigger goals but never in as much depth as I did after going through the first 9 modules in this curriculum.
I feel like I have more focus and self awareness.
What did you learn about yourself?
I learned that I already have some great connections and people that I can enroll to help me with my goals.
I realized that I definitely need to expand my network of people even more to really make progress.
I also learned that I have shown some victim behaviors in the past and have begun to hold myself more accountable to be able to make the most of my opportunities.
What are the biggest lessons from Project OTY that stood out for you?
One of the biggest lessons that stood out to me was finding other people to enroll in your life to help you achieve your vision.
I realized how many connections you can make and have at your fingertips by networking with people.
I really liked the "Enrollment Formula" within the program and how if you know 100 people, it can quickly add up.
Another lesson that stood out to me is the accountable vs. victim behavior lessons in module 10. After working through this, I've found myself working on holding myself more accountable and avoiding victim behaviors.
Why should a high-school or college consider adopting the Project OTY curriculum?
They should consider adopting the curriculum because it is really helpful in building out your goals and then identifying what steps you are going to need to take to achieve your goals.  The curriculum increases confidence and you feel a sense of ownership over the direction your life can go.
I feel like a lot of high-school or college age students haven't fully planned out how they are going to achieve their goals.  Students sometimes have them but don't exactly know how to get there.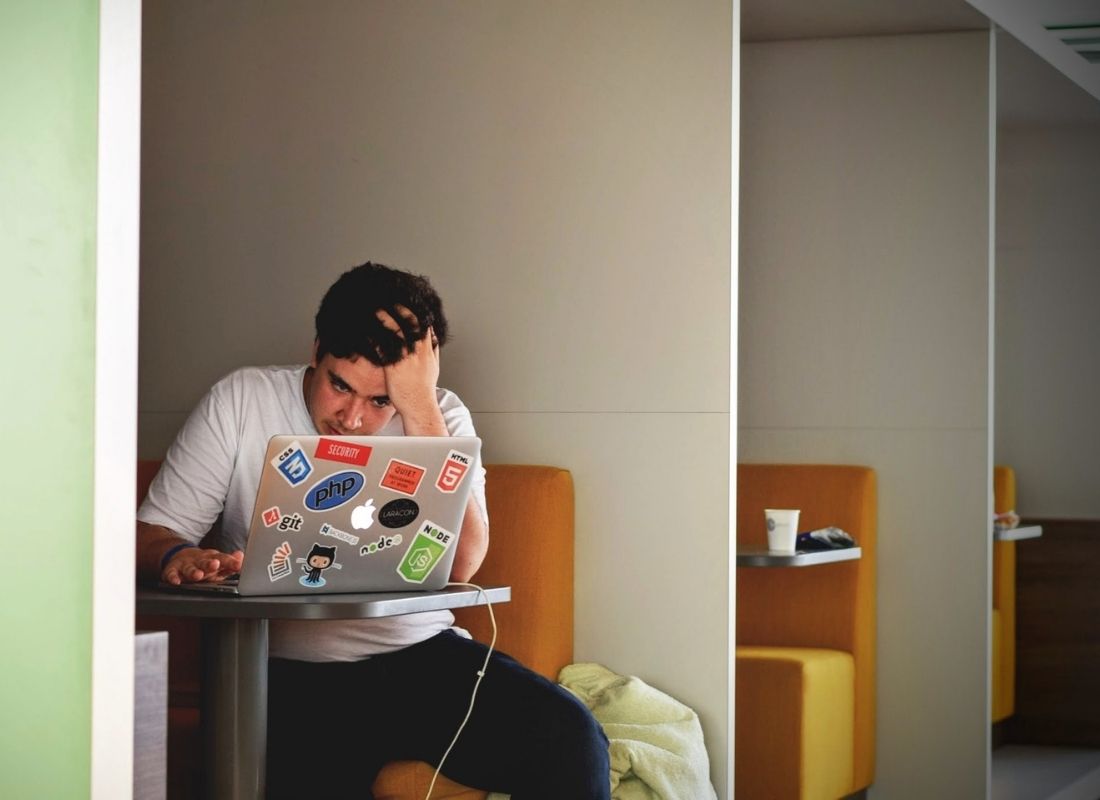 What would you say to other students considering going through the Project OTY curriculum?
I would tell them that the curriculum will help them a lot with pursuing their dreams.
Taking the time and fully working through the experience will help tremendously with planning steps towards your goals.
How would our world benefit from more people going through this curriculum?
Our world would benefit because more people would be proactive in achieving their dreams.
People would have a clearer vision and be more motivated in life.
It would motivate people to network and collaborate with each other with more thoughtful intent and purpose.  
Any other thoughts about the Project OTY experience from you or your roommate?
Overall, the first 9 modules and the whole process of building your roadmap was super engaging and helpful.
Neither of us had ever planned out a process to achieve our goals in this sort of detail.  
Both of us had only been introduced to SMART goals, and I believe we were able to set better SMART goals by going through the first 9 modules.
It was helpful to work through the rest of the workbook.  It helped us to focus on building the behaviors and attitudes to go out and complete our vision.
Module 10 was really eye opening. I started to realize times when I was demonstrating victim behaviors versus being accountable. I have now begun to hold myself more accountable and be more proactive in my daily life.
We both took the time to put critical thought into the workbook and the exercises.  We got a lot out of it that will help us to shape our future.
___________________________________________________________________________________________________________________
Our team was thrilled to hear the takeaways that came from Blake's experience. We appreciate you and your roommate taking the time to go through the Project OTY curriculum and share your insights.   
When we live in a world that moves at the pace it does today, it's imperative to pause and take a moment to build your plan.  When your plan is solid, you empower yourself with the confidence to achieve your dreams.
We believe everyone should have the tools to grow and share their magic with the world.
If you're a college student, we encourage you to explore what this online interactive, personal leadership experience has to offer.