Great Leadership Matters
Empowering your team to grow as leaders, good humans, and to live their life with confidence is no longer an option.  Today, it is the difference between the organizations that merely survive and those that thrive.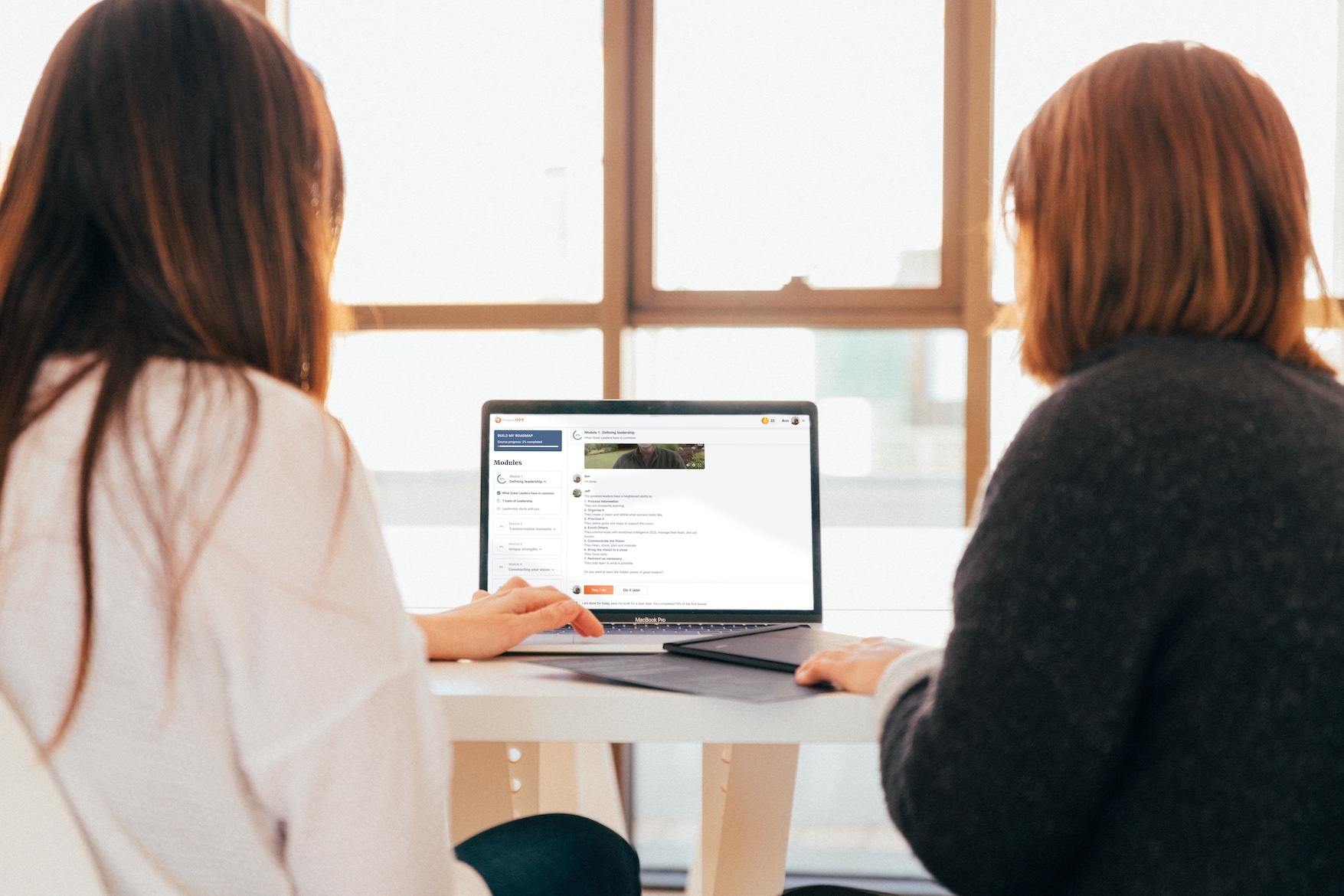 Why should someone consider participating in the Project OTY experience?
"Why not! So many reasons to – get ownership of your life, better understand yourself (behaviors, fears, etc.), build positive and productive habits, build connections around you, heighten mindfulness and gratitude, and become intentional about your life and set goals to make your dreams come true."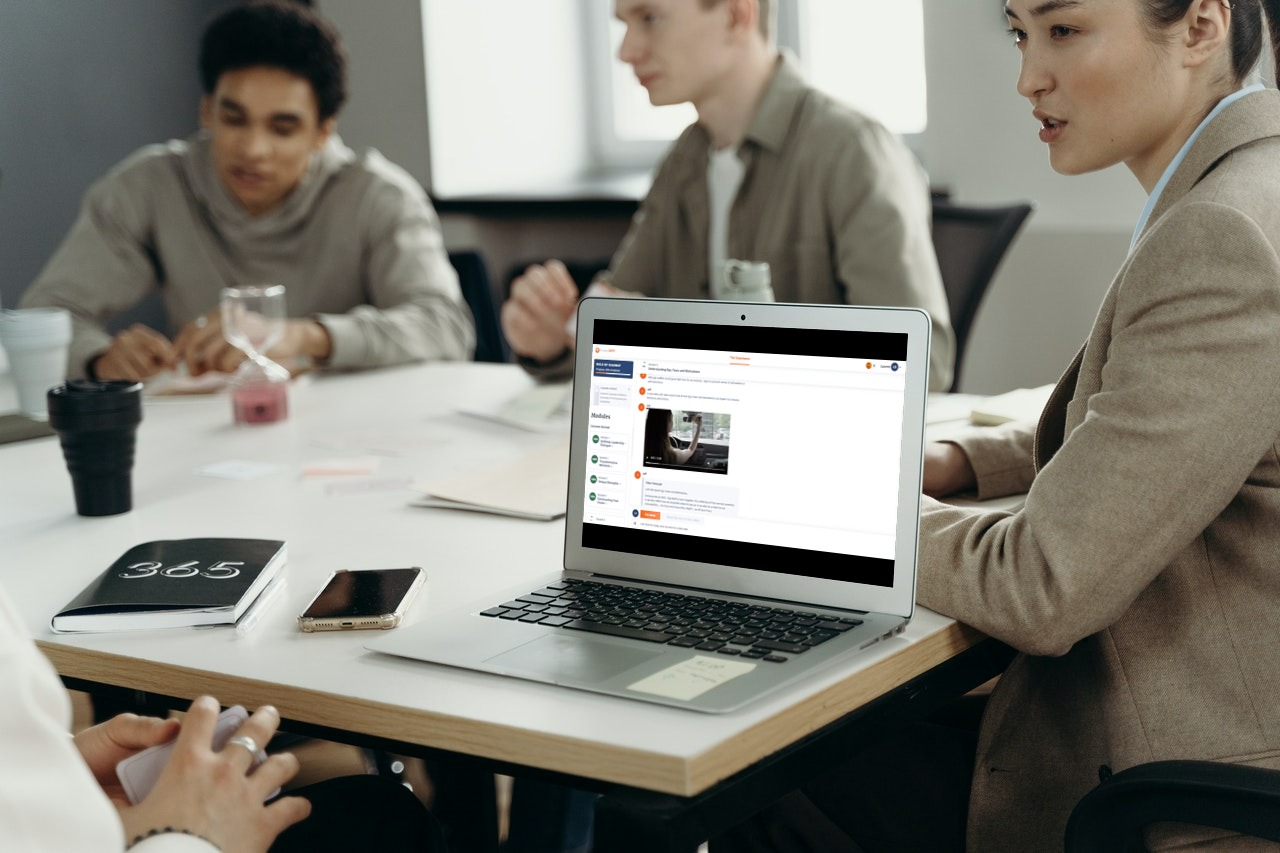 Your people are your most important asset.
Project OTY is a unique personal leadership experience designed to empower employees, team leaders, and executives to manage, lead, and grow their organization with confidence.
Disengaged employees cost the U.S. $483 to $605 billion per year in lost productivity. How much is it costing you? 
(Source: Gallup's State of American Workplace Report)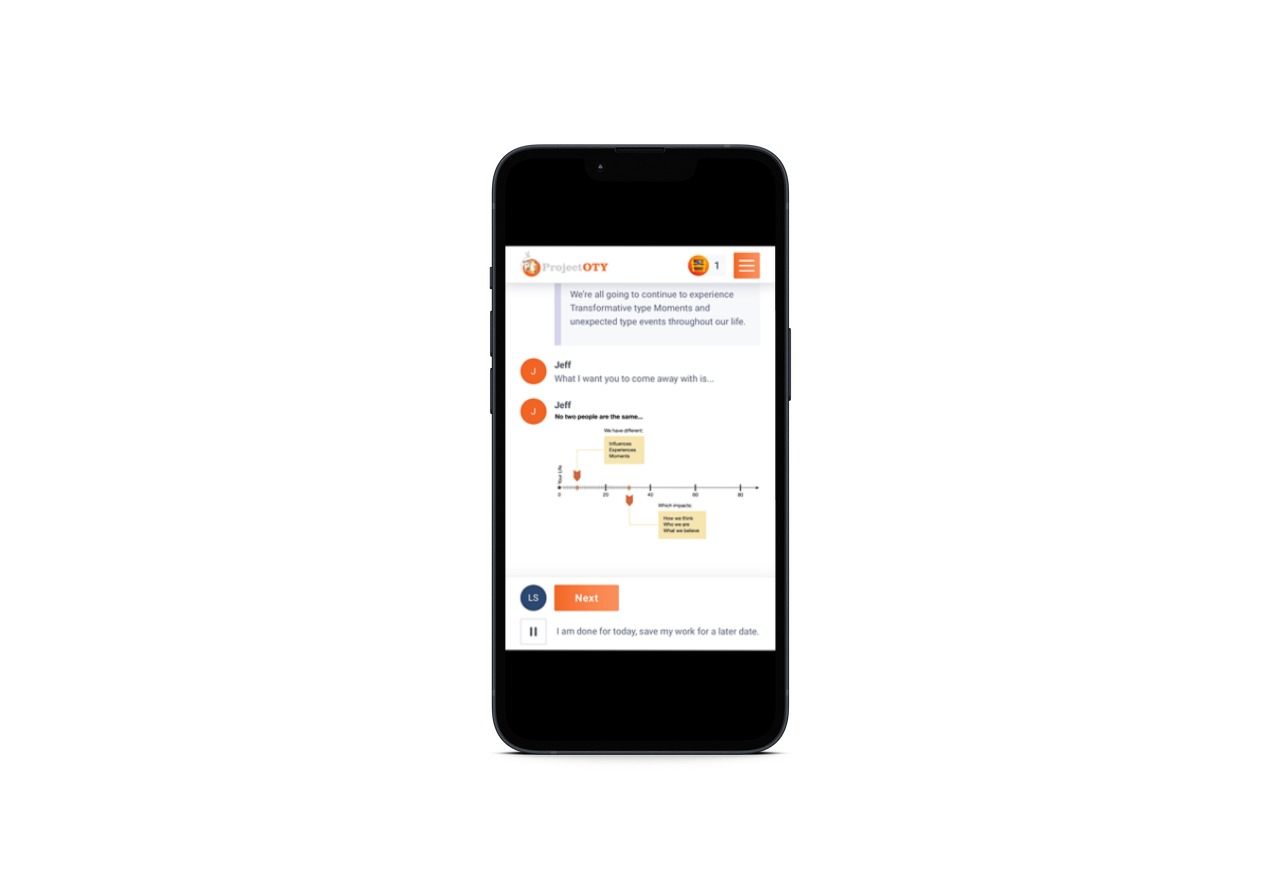 An interactive journey building confidence, motivation and focus.
Through 16 engaging lessons and exercises, employees gain personal leadership skills, critical motivational tools, and a personalized Roadmap. It's holistic personal leadership training unlike any training program, resulting in your team feeling confident, inspired, and focused.
Craft a foundation to better connect with and lead employees.
Team leaders and the team share this transformational leadership journey to develop a peaceful, productive, and accountable work culture. Hone confidence, trust, and alignment with employees by truly mastering communication and change management.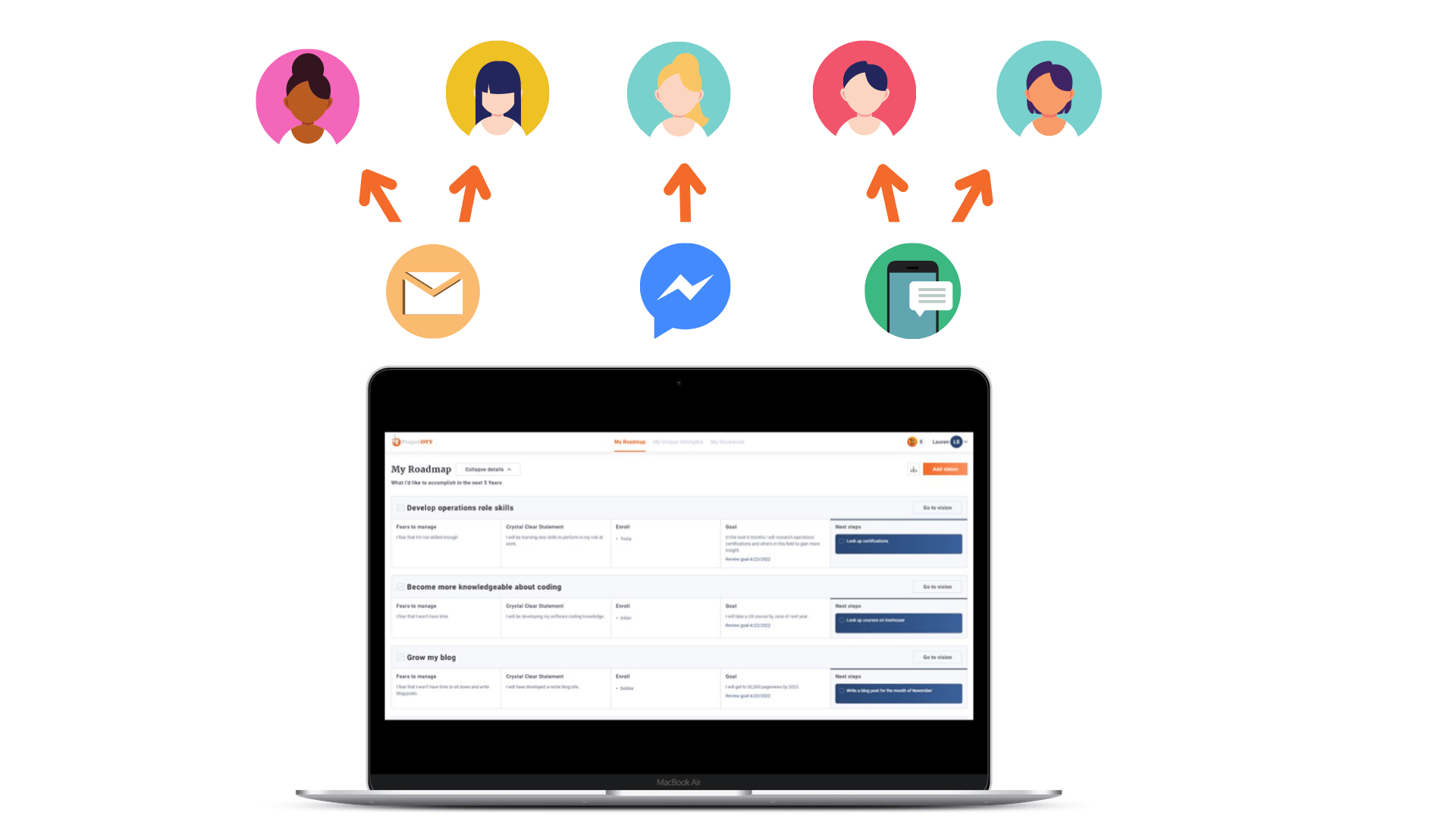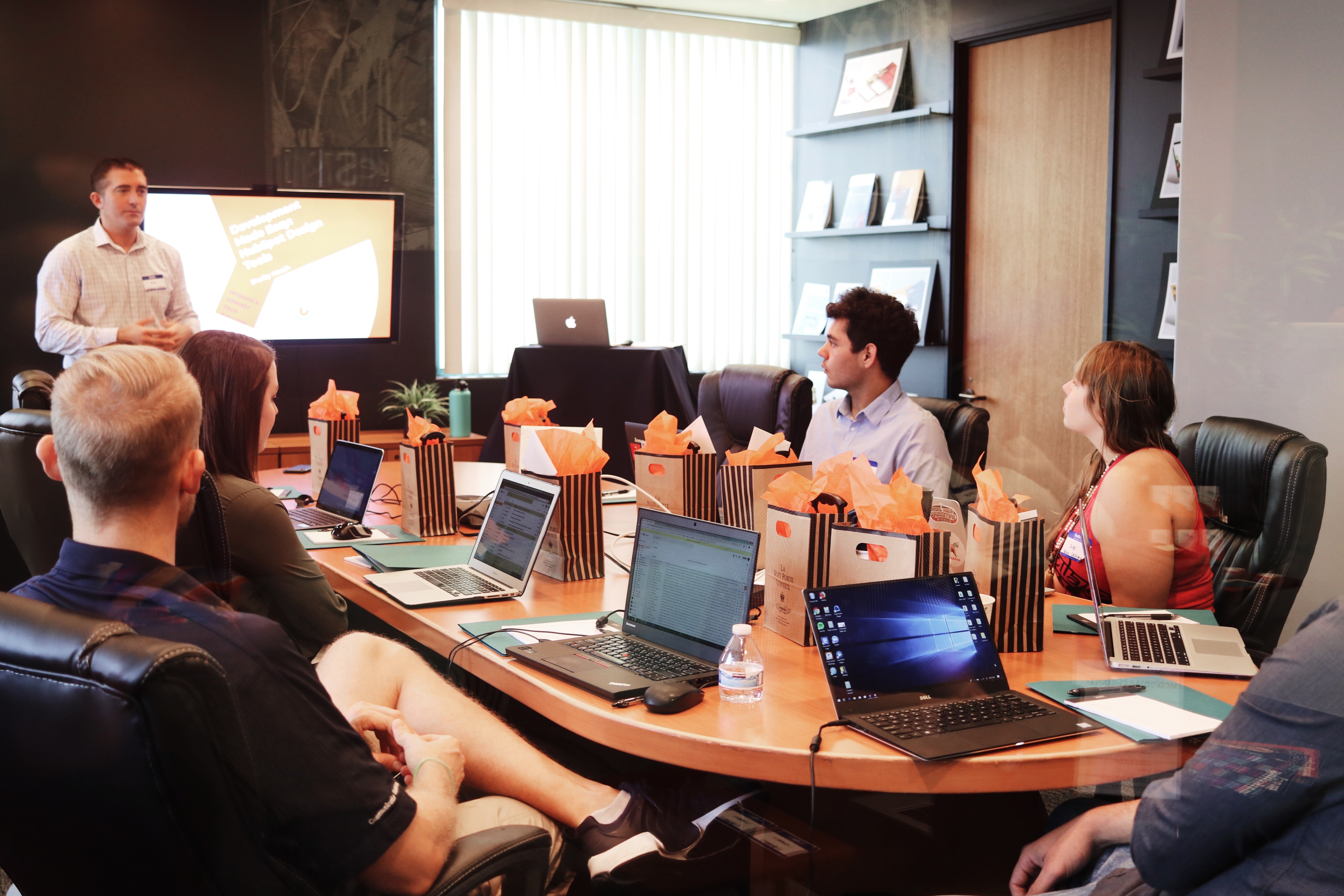 Visibility to lead with confidence.
When retention is up, turnover is down, and you are growing, you know you have a winning team that attracts people that align with your culture. We provide you the needed insight to support your team with confidence.  Your team will see their future with you, while making you better aware of who you are leading –  all to achieve more than you ever thought possible.
"This program will help you start the process toward significant achievement by helping you identify and take action on your big vision."
"The Project OTY Build YOUR Roadmap process is "Ground Zero" for any corporate leadership program."
Lead with Confidence With All The Tools
Prefer to work offline? No worries, we got you covered.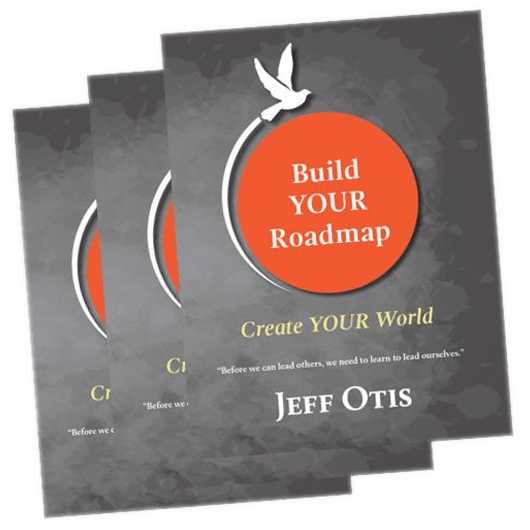 Build YOUR Roadmap
A workbook for individuals and teams that would prefer to go through the modules and experience offline. Available for bulk ordering to meet your team needs.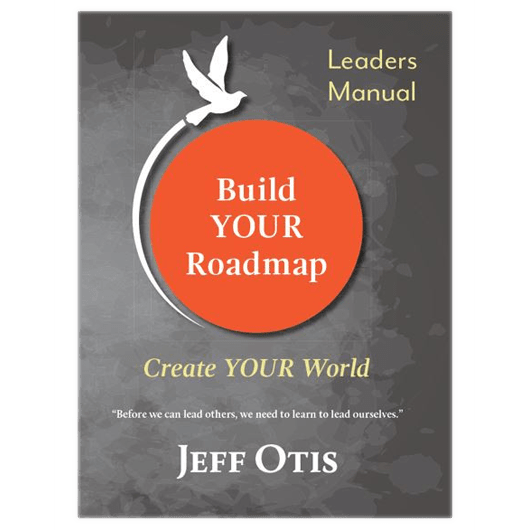 Leaders Manual
A workbook companion for leaders who will be leading their team through the Build YOUR Roadmap experience.
"Project OTY centers you and gives you a clear plan and steps that are unique to you. You feel more motivated than ever."
We invite you to see what others are saying about the Project OTY experience.
How much time should I or my team expect to spend on the program? What's the duration?
The Project OTY experience is flexible to your team's schedule and can be completed with individuals spending 10-15 minutes a day, 60-90 minutes per week, or 4-6 hours on a weekend. Completing the Project OTY module material takes about 5 hours on average and most finish anywhere in the range of 2 days to 3 weeks. 
Each team member is encouraged to spend the time they need to think through the modules. After completing the modules, your team will enter the second phase of the experience, which allows them to edit and update their completed Roadmap, view their personalized Resources, and share their Roadmap for help and feedback from those they trust.
What are my expectations as a Team Leader, HR Professional, Executive or Business Owner in delivering this framework?
Build Your Roadmap is a self-directed framework to complement existing training and initiatives of a team and organization. The framework requires little guidance and no external delivery of information or training on the part of a business leader. We make increasing confidence, developing personal leadership and creating an organizational culture of accountability – a walk in the park. Try it for yourself and be amazed at your team's transformation.
How do you protect employee data?
We abide by strict cybersecurity standards to encrypt and de-identify user data. We do not sell user data to third parties. For more information on how we use and retain user data, check out our long, not-so-exciting,
Privacy Policy
.
Bottom Line - What can I expect from this?
Common side effects include a more motivated and aligned team, an increase in individual performance, laser-like focus, increased social and emotional intelligence (aka better leaders) and better results.
Ready To Take the Next Step?